Bill Shell, CPC, co-founding CEO and Chief Strategic Officer of LindaShell.com is a Certified Professional Coach with 30+ years of experience in starting, growing and managing successful companies, organizations and teams.
Bill has been successful by combining his entrepreneurial and corporate experience and is known as a driven, hands-on leader that has the ability to focus organizational energies on the W.I.N. (What's Important Now). Clients describe Bill as a leader and motivator of innovation that inspires executives and teams to plan well, execute carefully, and measure everything they do.
Bill has an extensive background in strategic planning and implementation, new business start-up and development, marketing, sales, franchising, distribution, operations, project management, finance and organizational development.
As part of the team at LindaShell.com he specializes in working with providers in the field of aging services, assisting them in executive and team leadership development programs, executive coaching, strategic planning, project management, business development.
Several of his career milestones include:
Youngest retail store manager in Radio Shack company history where he was known as a store turnaround specialist
Collaborated as part of team that started Radio Shack Computer Centers
Managed product marketing and management for six personal computer product lines including the IBM PC
Developed companies first Indirect Sales Chanel program with over 2,000 computer products resellers under his direction
Managed $500 million corporate division with 20 direction reports covering 20 states throughout the US
Founded and built industry's first retail franchise chain of used and new musical equipment – Music Go Round.
Assisted in public stock offering of nationally recognized multi-unit retail franchise
Served as Senior executive of Inc. and Fortunes fastest growing small publicly held firm
Coached and consulted with 100's of small business owners and executives
Lead multiple business clients in their strategic and tactical planning leading several collaborative project teams in the development of new business ventures
Served as CEO of 501c3 organization through successful acquisition by another group
Served as Strategic Project Lead for private screening tour of the award willing film "Glen Campbell"
Served in an advisory role to small business and on corporate boards
Co-founded LindaShell.com along with Dr. Linda Shell
Co-creator of SurThriveLeadership and TeamUp! Leadership development platforms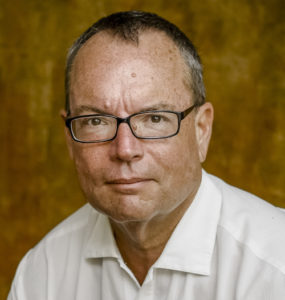 Gallup StrengthsFinder Profile:
Strategic
Context
Ideation
Command
Activator