My career started early. I was managing my first retail operation by 18. Yes, I was the youngest store manager for Radio Shack (at the time anyway). I was able to progress with them and eventually landed in the team that launched their first ever retail computer stores.
During my journey with Radio Shack I married Linda (Dr. Linda Shel). We were very young, naïve, and wow…did we have a lot to learn. Within a year I found myself managing the flagship Tandy Computer Center at the corporate offices in Fort Worth. Having turned around four retail stress and pioneered Tandy Computer Centers it was time for a change…Minnesota here we come.
I was recruited by Control Data to lead product management and marketing for the emerging PC products lines of the time and found myself managing their relationship with IBM. Totally green and very expendable I was willing to take the risks to build their distribution channels and grow what became known as Indirect Sales channels. A few years later I was recruited by AT&T to run their sales channel initiatives for most of the USA. They asked us to move to New Jersey. It was time for a major change.
Ever since I was young I loved music. I played several instruments and considered becoming a sound engineer or producer as a teenager. When I grew up I wanted to "let my hair grow and make music". Little did I know that my retail and corporate journey would prepare me for one of life's greatest adventures – becoming a successful entrepreneur.
During my entrepreneurial journey I have been blessed to own and operate 5 businesses. Four have been real blessings and the fifth taught me more than the other four combined.
One of those business blessings was called Music-Go-Round, a retailer of used and new musical instruments and equipment. Over a period of 14 years we grew the business locally, merged with a national franchise company, took that company public, and achieved my goal of building the largest chain of music equipment stores in the country. It was quite a ride. And yes, I was able to let my hair grow and make music (picture on this page).
Since stepping aside from that journey, I've had the opportunity to consult, coach and provide council to hundreds of business owners, building a successful consulting firm along the way.
Then the world of long term care came calling.
I remember the phone call when my dad told us my mom had Alzheimer's. Suddenly we were not just serving caregivers but had become ones ourselves. During those years Linda pursued her Master's and Doctorate. We lost my mom, and Dad. It was at that time we decided to form LindaShell.com and merge my business and marketplace expertise into the field of aging services.
My first adventure was to manage the national private screenings of the award-winning film "Glen Campbell: I'll Be Me". I worked with Volunteers of America, LeadingAge and Mayo in this project. Initial plans of 6-9 local events ended with 90+ local screenings throughout the country.
Working alongside long-term care providers, teams and families allow my personal journey and story to grow. I consider each day involved as a blessing.
If you share our passion for long term care, and find yourself in need of an experience, fully engaged team, them drop me an email at bill@lindashell.com or call us at (952) 960-0806.
Early Career Start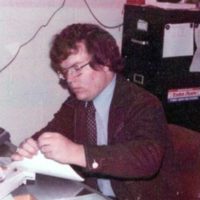 Living The Dream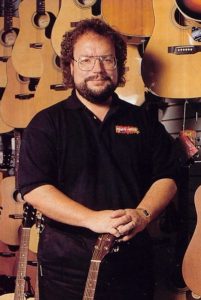 "If I've learned anything over the past 30+ years in business it's that career (and life) have up's and down's, right turns and left turns, and the ability to totally surprise us with the opportunities presented.We learn from each step along the way and pay it forward as we're given the opportunity."